Convertible Lift Top Coffee Table
Convertible Lift Top Coffee Table
$ 599.00
---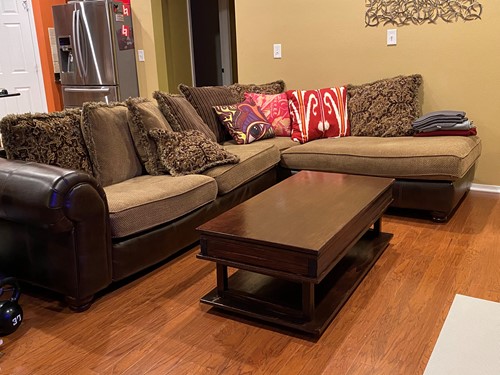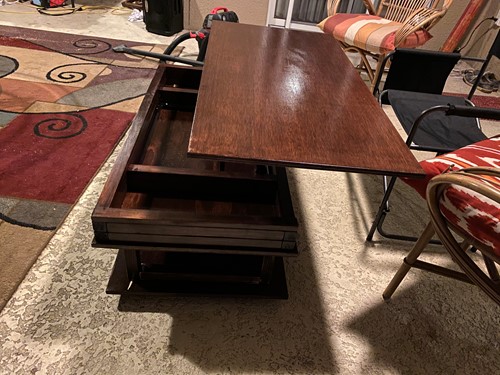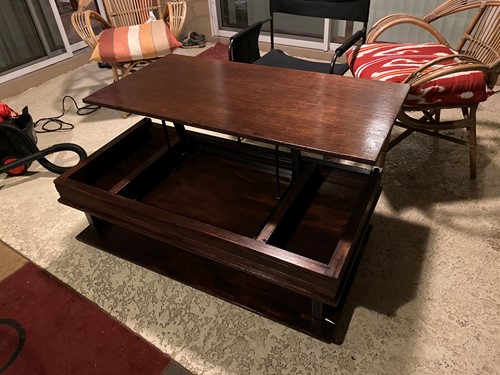 Lift Top Coffee Table.
Light touch glide hardware, birch plywood veneer, pine support structure, dark red mahogany finish.
This is my second major design piece and the first fully functional lift top. I made this design to experiment with the hardware options and sizing requirements for a dual function coffee table. Doubling as a game table with storage under the top. The top lifts up 8 inches and comes forward 15 inches fully clearing your knees for a perfect laptop working position, or an eating height.